Français A1 (FLE en Anglais)
Online French lessons for beginners (FLE A1) from English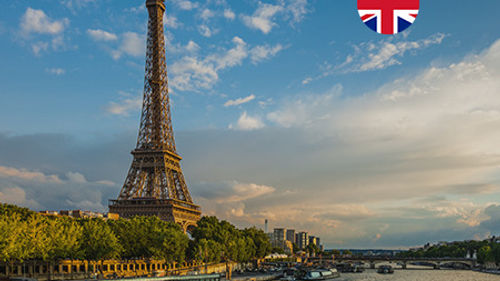 Au programme de ce cours en ligne
Throughout this A1 level French course, you will learn the basics that will allow you to hold a simple dialogue and understand everyday situations. With this progressive and educational method, you will benefit from video modules but also quizzes and exercises in order to progress quickly and allow you to hold your first conversations!
Notre expert
Sillabi

Constituée d'une équipe internationale de professionnels spécialistes en TICE et en ingénierie pédagogique, depuis 2000, Sillabi n'a cessé d'investir dans l'innovation pour offrir des solutions performantes sur le plan de la formation des langues. Tous les contenus Sillabi ont été conçus par des experts en linguistique et en didactique des langues par des professeurs à l'université.Chaque langue est enseignée en fonction des critères du Cadre européen commun de référence pour les langues, mais suivant une méthodologie et une progression qui lui sont propres sur chaque compétence linguistique (expression orale, expression écrite, compréhension orale, écrite, grammaire, lexique...). Sans oublier bien évidemment les aspects culturels propres à chaque langue.
En apprendre plus sur Sillabi
Avis des apprenants sur ce cours
Facile à utiliser et c'est une façon ludique pour apprendre le français
il y a 5 jours
Bien structuré mais les exercices audio n'ont pas de bouton "pause", donc il faut réécouter l'exercice plusieurs fois depuis le début pour pouvoir répondre aux questions.
il y a environ 2 mois
Pourquoi suivre ce cours ?
Are you interested in the language of Molière, would you like to learn French but are you starting out and starting from scratch? Don't worry, with this online French beginner course you will learn French online from your mother tongue: English, in order to master the basics. The objective of this beginner's French course is to reach a usual level to be comfortable in simple everyday conversations.
Les apprenants ayant suivi ce cours de FLE en anglais s'intéressent aussi
Autres thématiques Langues qui pourraient vous intéresser